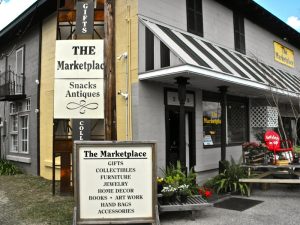 The Marketplace, located on East College Avenue in Wiggins, offers something old and something new for visitors and locals alike.  Originally known as The Antique Mall, this building has recently undergone a series of renovations, including the addition of a new Wedding Department and Garden Shop.
If you've never been inside the Marketplace, you would be surprised to find that it's more than just an antique store.  This store also features modern furniture and decor, handbags, jewelry, crafts from local venders, dog & cat stuff, ManCave, and gift items.
Having a little trouble planning your upcoming nuptials?  Visit the new Wedding Shop, and let a bridal consultant use their creative expertise to personalize the events surrounding your wedding.  At the Wedding Shop, brides can preview different table settings and themes, or they can purchase keepsake items to commemorate the day such as: photo frames, His and Hers, and wedding cake toppers.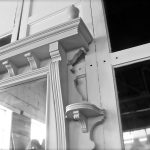 Your visit wouldn't be complete without stopping by the Garden Shop.  In this section of the store, you can find all of the decorating essentials to help you get started on your spring garden.  Whether you are shopping for yourself or a gardener, you can find an assortment of flower pots, bird houses, wind chimes, and novelty gift items.
For additional information regarding business hours ,bridal consultation, and sales events, contact The Marketplace at (601) 928-5346.