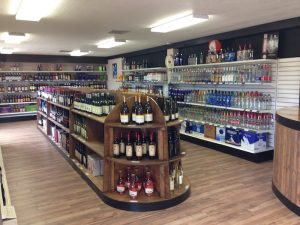 In November, Stone County voted to come out from under the state's alcohol prohibition law.  For Stone County, it meant that residents would only be allowed to possess beer, wine, and liquor in the county, and the City of Wiggins would allow businesses to sell wine and liquor containing more than 5% alcohol.  Since the vote was made to go "Wet", the question asked by many was, " When will Wiggins start selling liquor"?
We would like to cater to our community's taste as best as we can.  Feel free to call in for requests"- Mitchell White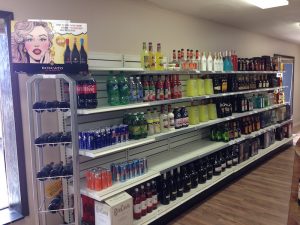 On Monday, April 18 at 1:00p.m., Twenty-One Liquor & Wine, LLC became the first liquor store to open in the City of Wiggins.  It is located at 1217 Central Avenue, across from McDonald's, and in between the JR Foodmart and Pizzahut.  Twenty-One Liquor & Wine is owned and operated by Rocky and Rebecca White, and it offers a great selection of various wine brands, cocktail and drink mixes, vodka, whiskey, rum, and other selections.  The hours of operation are Monday thru Saturday, 10:00a.m.-10:00p.m.
Twenty-One Liquor & Wine, LLC can be contacted by telephone at 601-716-3122, or by email at rebeccawhite@twenty-onellc.com.  You can also connect with them via their Facebook page Twenty-One Liquor & Wine.