Space Tag, one of the newest businesses in Wiggins, offers laser tag entertainment for the whole family!
Tuesday I had the pleasure of meeting Jeremy Abbott, the manager of Space Tag. Jeremy said they were very excited to open in Wiggins and have received a great response from the community.
The owner, Richard O'Neal is from Ellisville, and they have two other successful Space Tag locations in Ellisville and McComb. Currently Space Tag in Wiggins only offers laser tag, but they have plans to eventually expand to include black light mini-golf and a rockwall.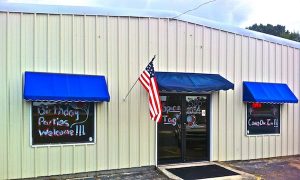 Space Tag is Christian owned and operated, and takes pride in providing a clean, safe environment for their customers. While I was there, a group of teenagers had bought the all day unlimited pass for only $25 and it was easy to tell that parents can rest assured this is a wholesome place that provides good influences for their children. Although, this is not just a place for teenagers, it is for the whole family!
"Wiggins is a great community with good people. We ask for their support. We intend and want to grow our business here." – Jeremy Abbott, mgr.
Space Tag specializes in birthday parties, church groups, lock-ins, and many other group occasions.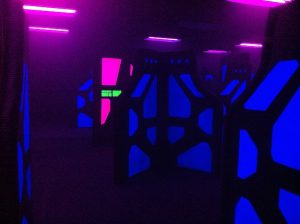 You can check out their website http://www.spacetag.us for their rates, however I will give you two spoilers: On "Terrific Tuesdays" you can receive 20% off by presenting a church bulletin, and on Thursdays every game is only $3!
Space Tag really is an exceptional place, and I urge everyone to go have a "family night" there!
Space Tag
704 West Frontage Road Wiggins, MS 39577 601-385-2034
Hours:
Tuesday : Friday 12pm – 9pm Saturday: 10am – 9pm Sunday: Reservations Only Monday: Closed